The Flycolor Raptor 390 Tower is a combination of an awesome F3 Flight controller with a mw-osd and a powerful, 30A, 4 in 1 ESC board. Making your build very clean and very simple. The connectors allow adding a video transmitter and camera, very easily with both power and signal.
Flycolor Raptor 390 Tower
Buy the Flycolor Raptor 390 Tower HERE.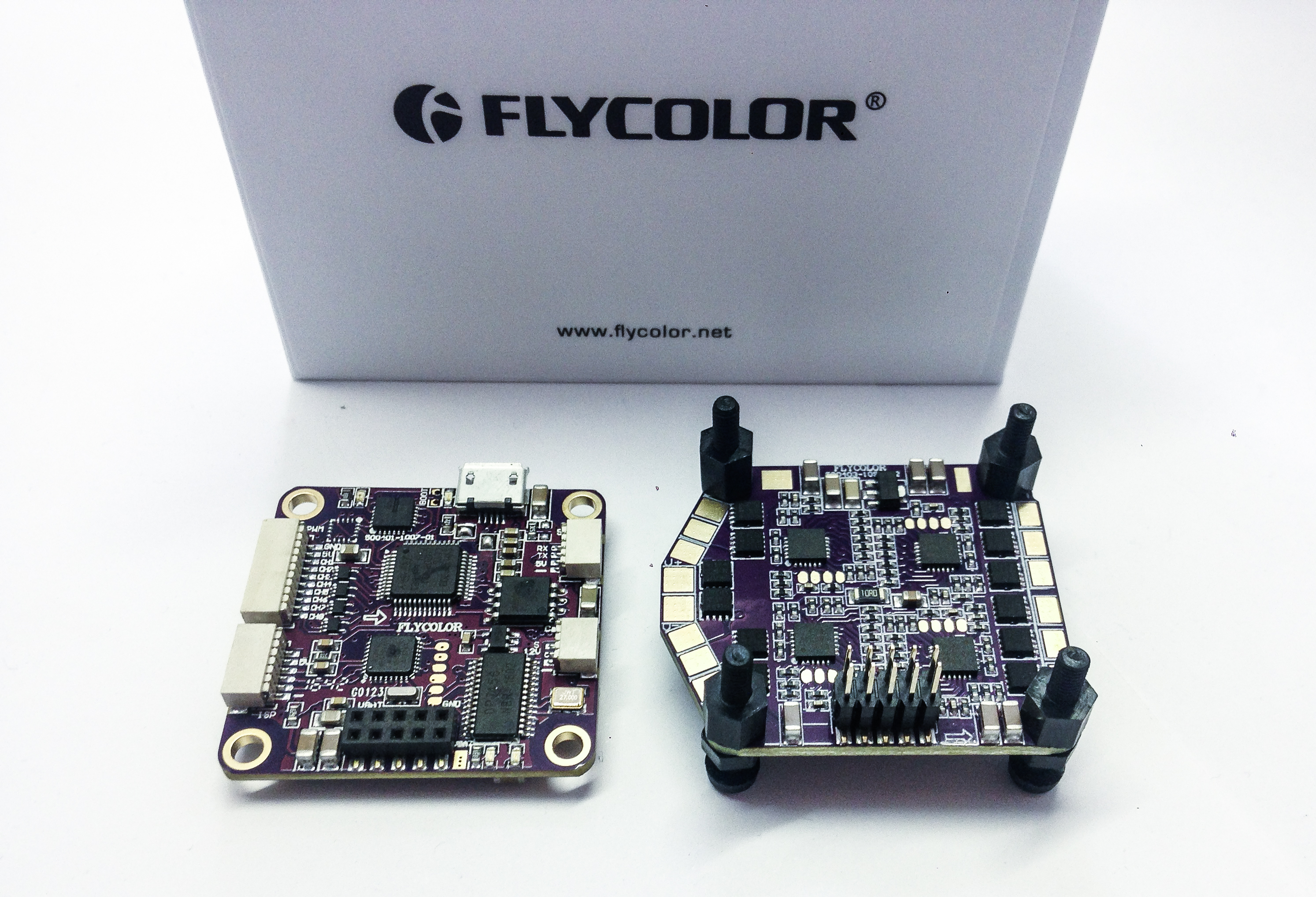 In the picture above you can see the flight controller on the left, and the ESC board on the right. The pins allow quick, clean and simple mounting. Spaces between the boards are 4mm long.
Soldering the motors and XT60 is very comfortable on medium sized pads. Connectors on the FC allow simple and easy connection of the VTX and Camera, through a MW-OSD, in built onto the FC.
None of the "usual" OSD mess with wires, and no problems what so ever with the OSD. During testing I have never encountered the OSD overly disappearing, like on some other available FCs in the market.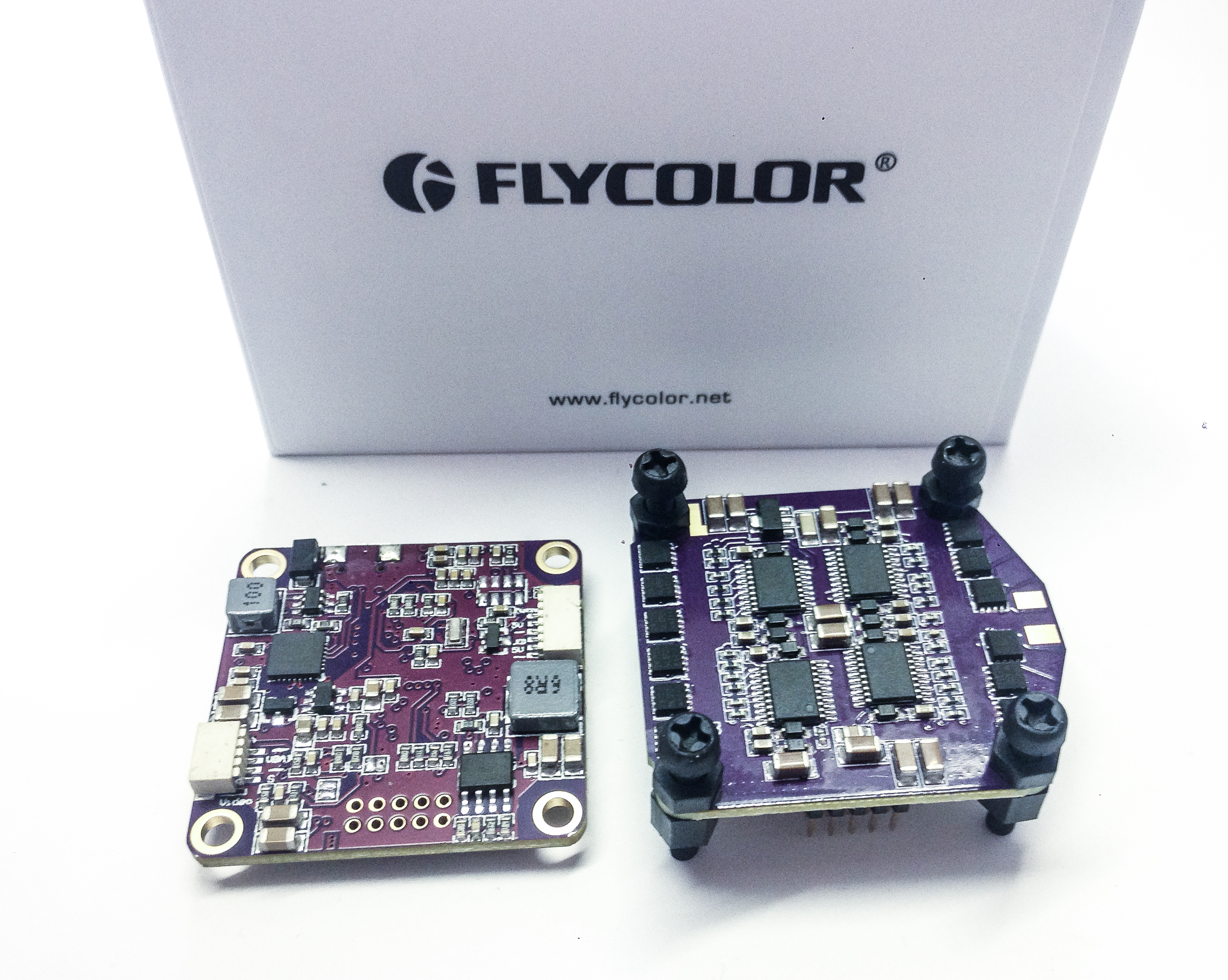 Below you can see how clean and simple the build is. Just mount the ESC board and solder the motors. 🙂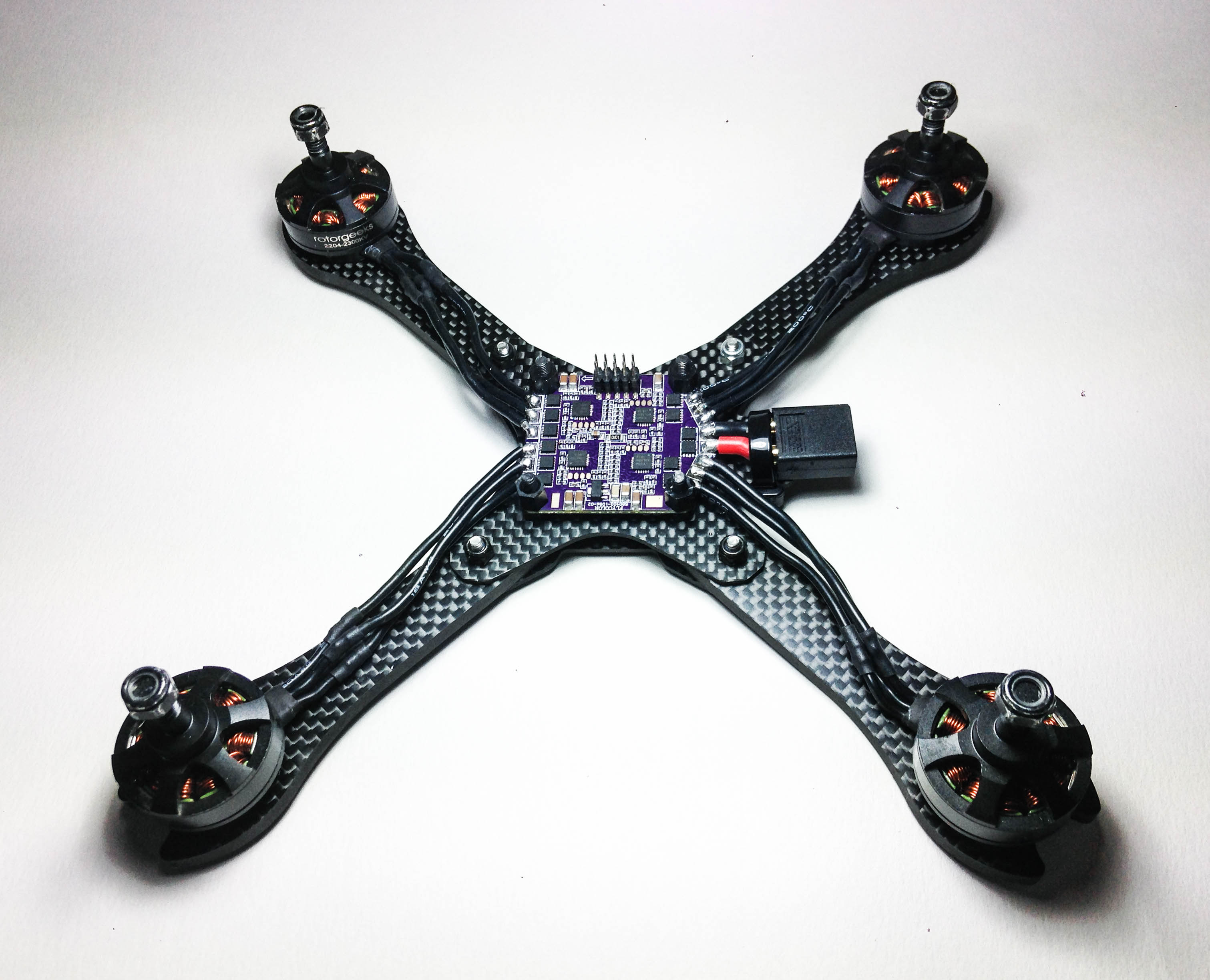 SHINEY 😀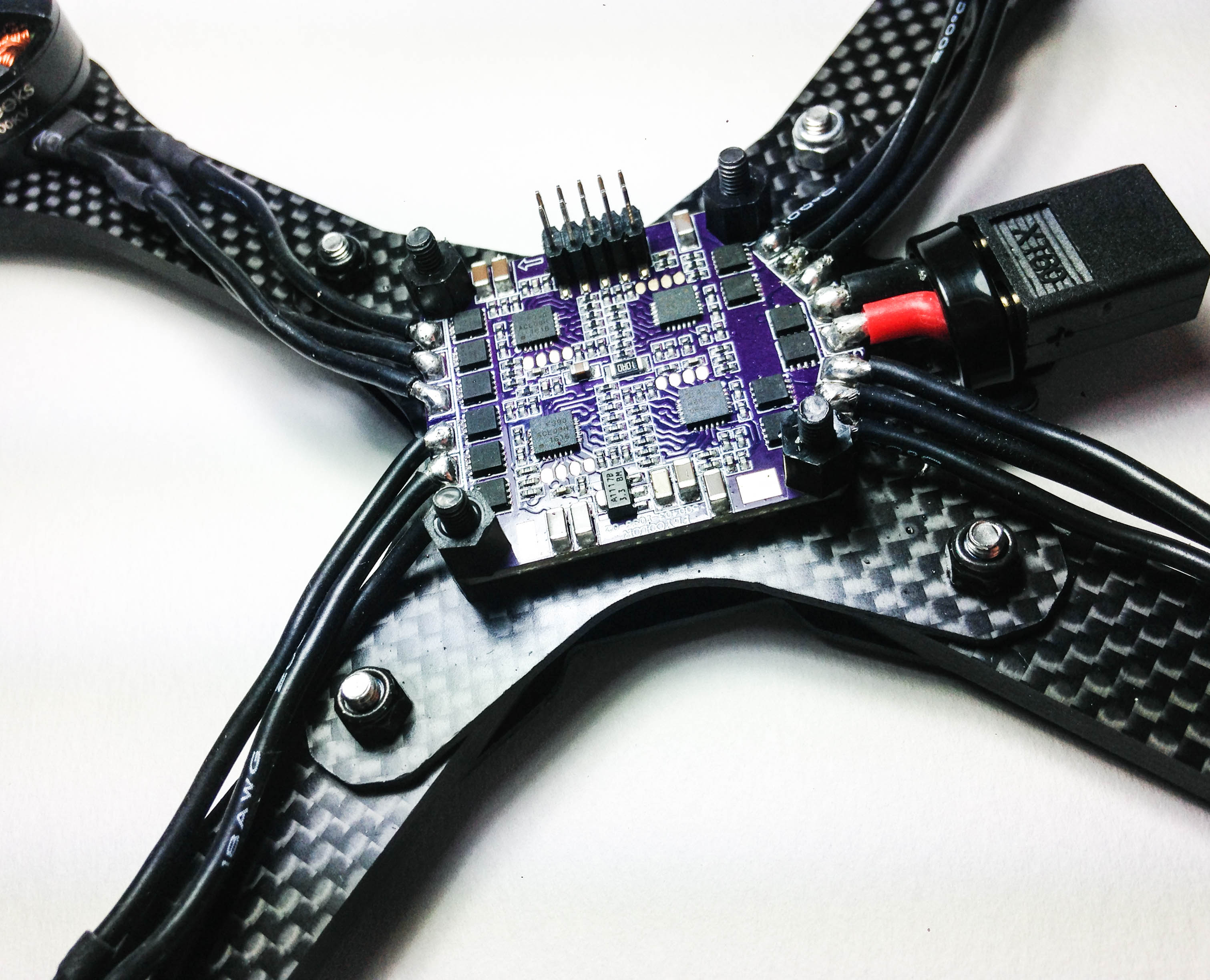 This small package leaves alot of space for the receiver and video transmitter making it a very good solution.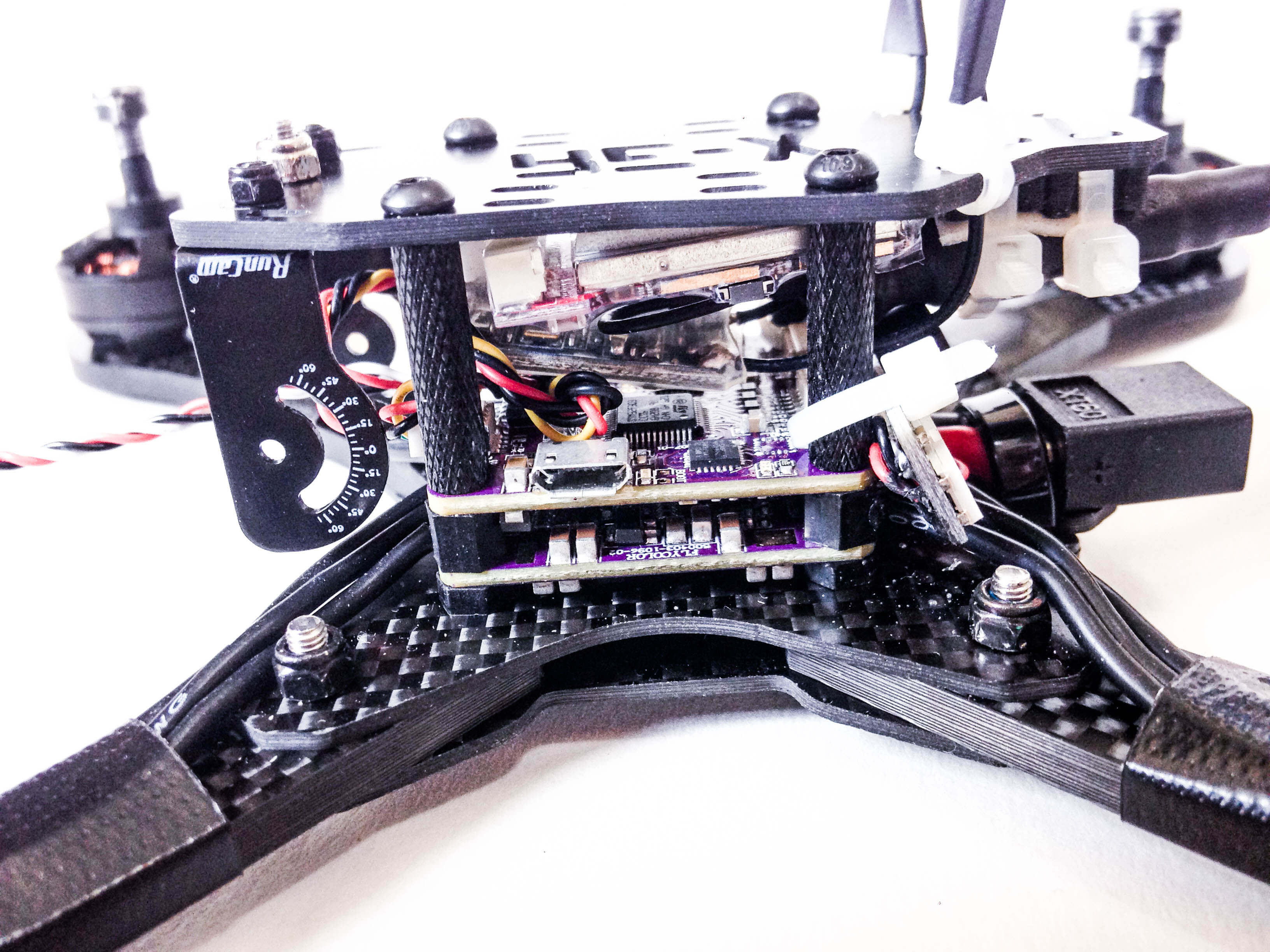 I'm running it with the accelerometers off and 4khz/4khz and after setting up the PID and rates it flies great!
The only downside is the blheli limitation. The ESCs are not compatible with blheli_S. BUT, there is a new version coming with this feature. This will complete this set and make it up to date.
Below are some more pictures you can enjoy 🙂