I fly racing drones as a "serious" hobby and compete regularly in our local league and international races. Gearbest contacted me asking for a honest Ideafly Grasshopper review, "can it really fly 230km/h??", to be exact. Although i still have no answer about that, it's parts makes it a good starting point for anyone who wants to fly a drone!
Ideafly Grasshopper Review
The Ideafly Grasshopper is a 210mm drone. Which means there are 210mm between motors, diagonally. What is most noteworthy is that it comes pre-assembled out of the box, therefore you don't need to know how to solder or what parts to buy. As a result, it will suit perfectly anyone wanting to jump into drone flying.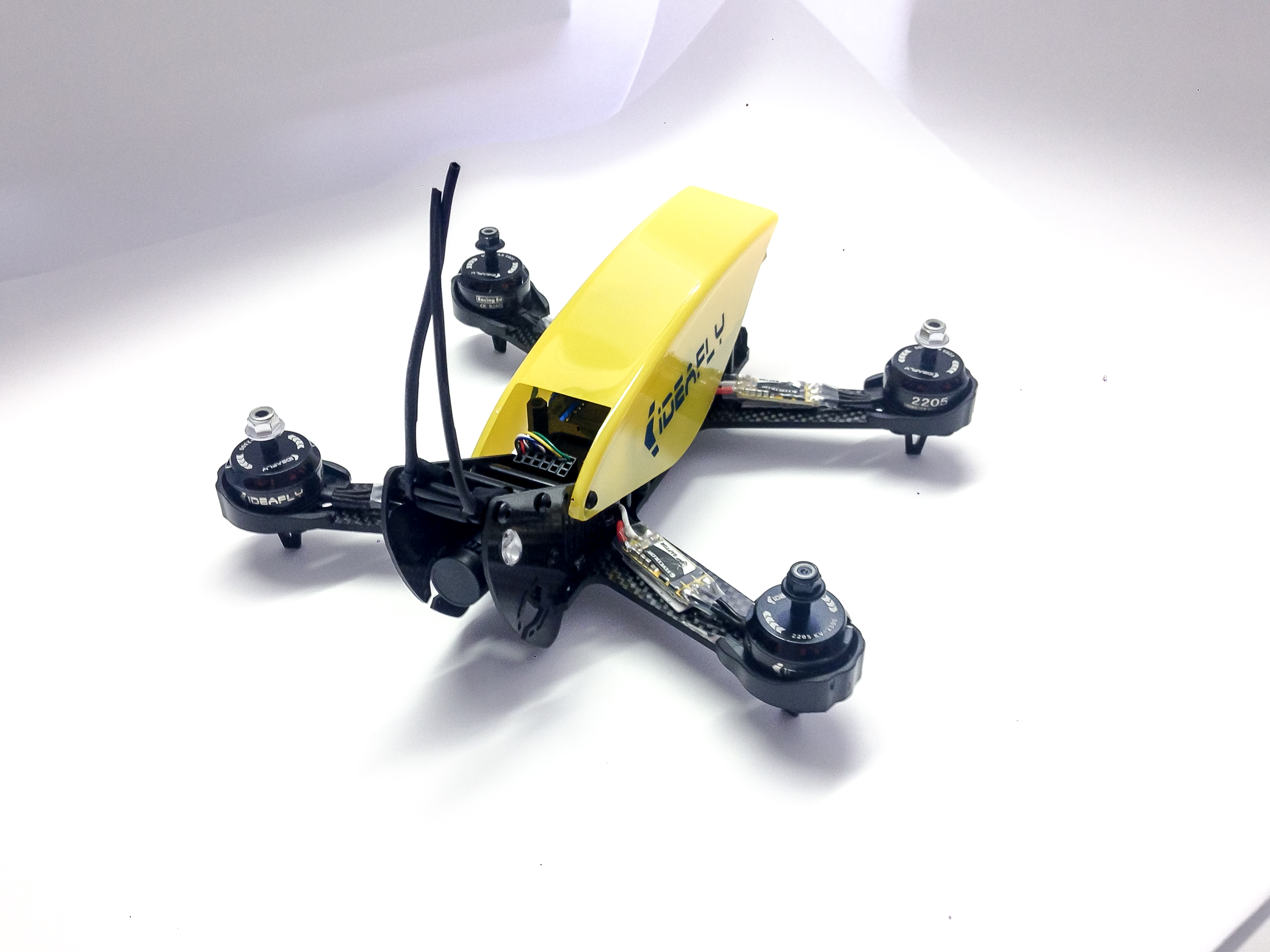 It uses a wide-H form factor, which is the common form in drone racing. It flies with Ideafly 2205 – 2300KV motors and Flycolor Raptor 390 30A ESCs. The Fly color ESCs are a very good choice in my opinion, more will be discussed in this topic in the technical post about this racing drone.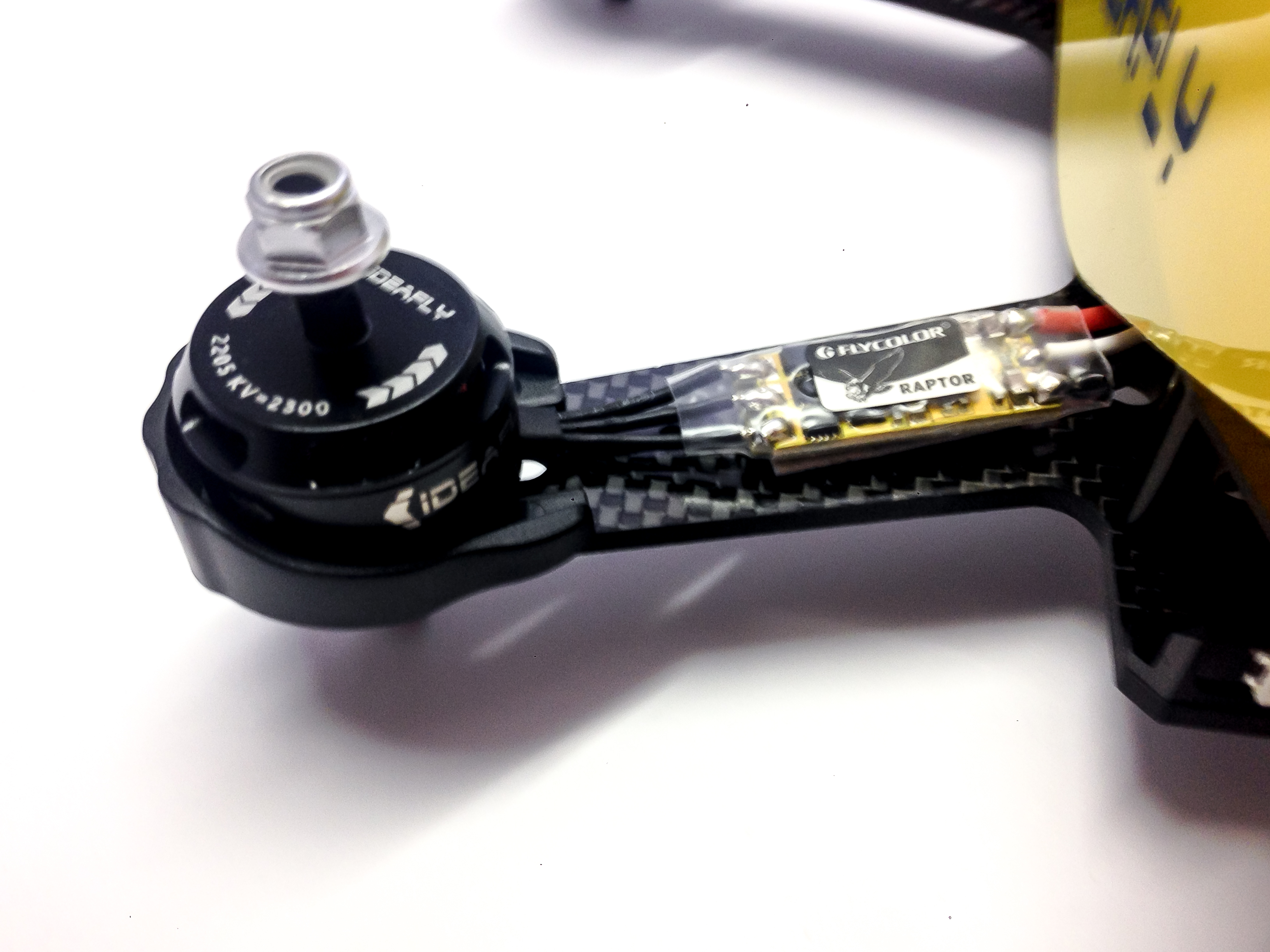 The IdeaFly Grasshopper Flight controller is the popular SeriouslyPro F3 in the 10DOF model with Cleanflight. 10DOF model, compared to the 6DOF model, has a Compass and Barometer in addition to Accelerometers and Gyroscopes. This will be my first time flying with such sensors. Alot more about The Flight Controller firmware and hardware in the technical post.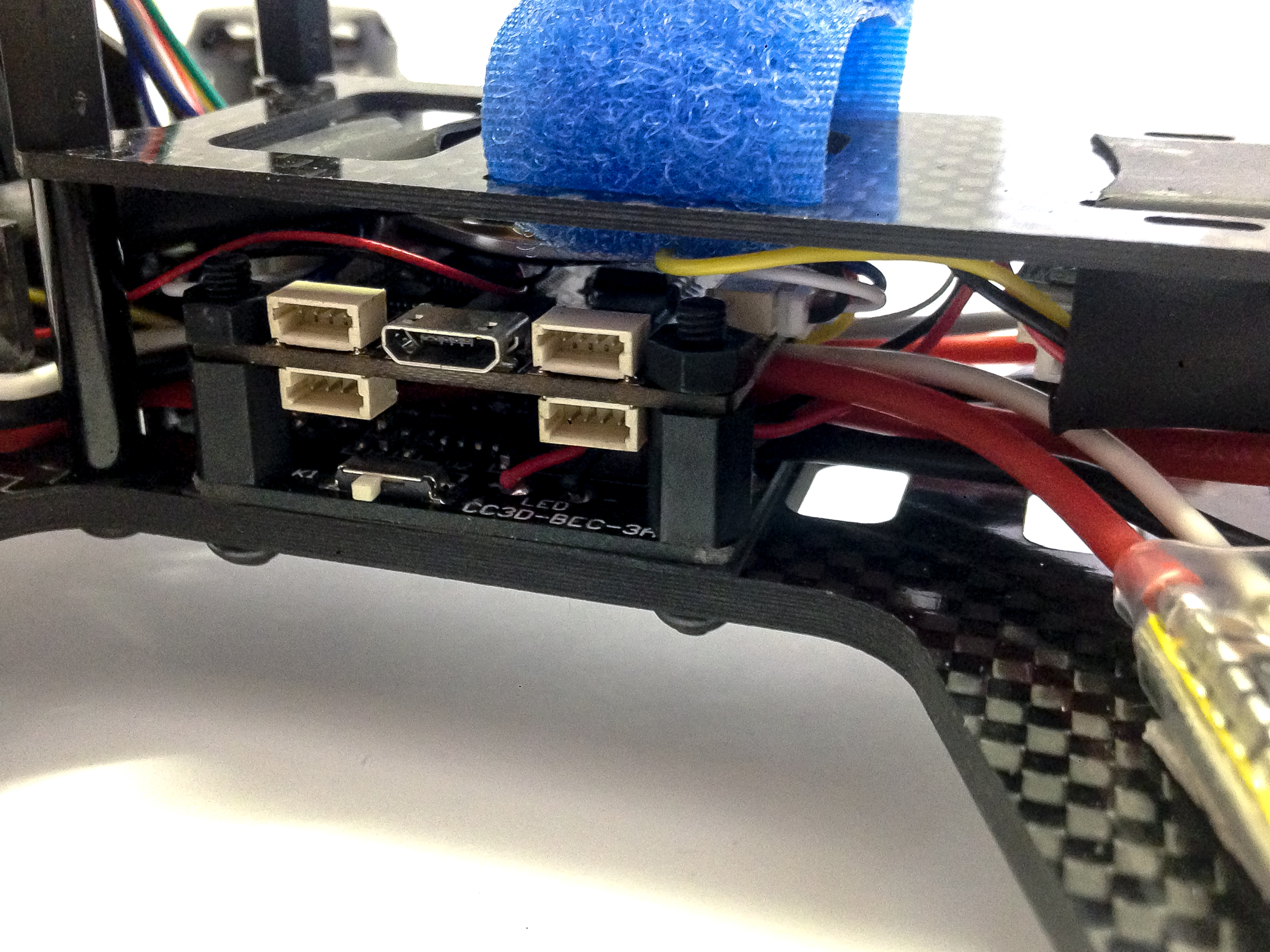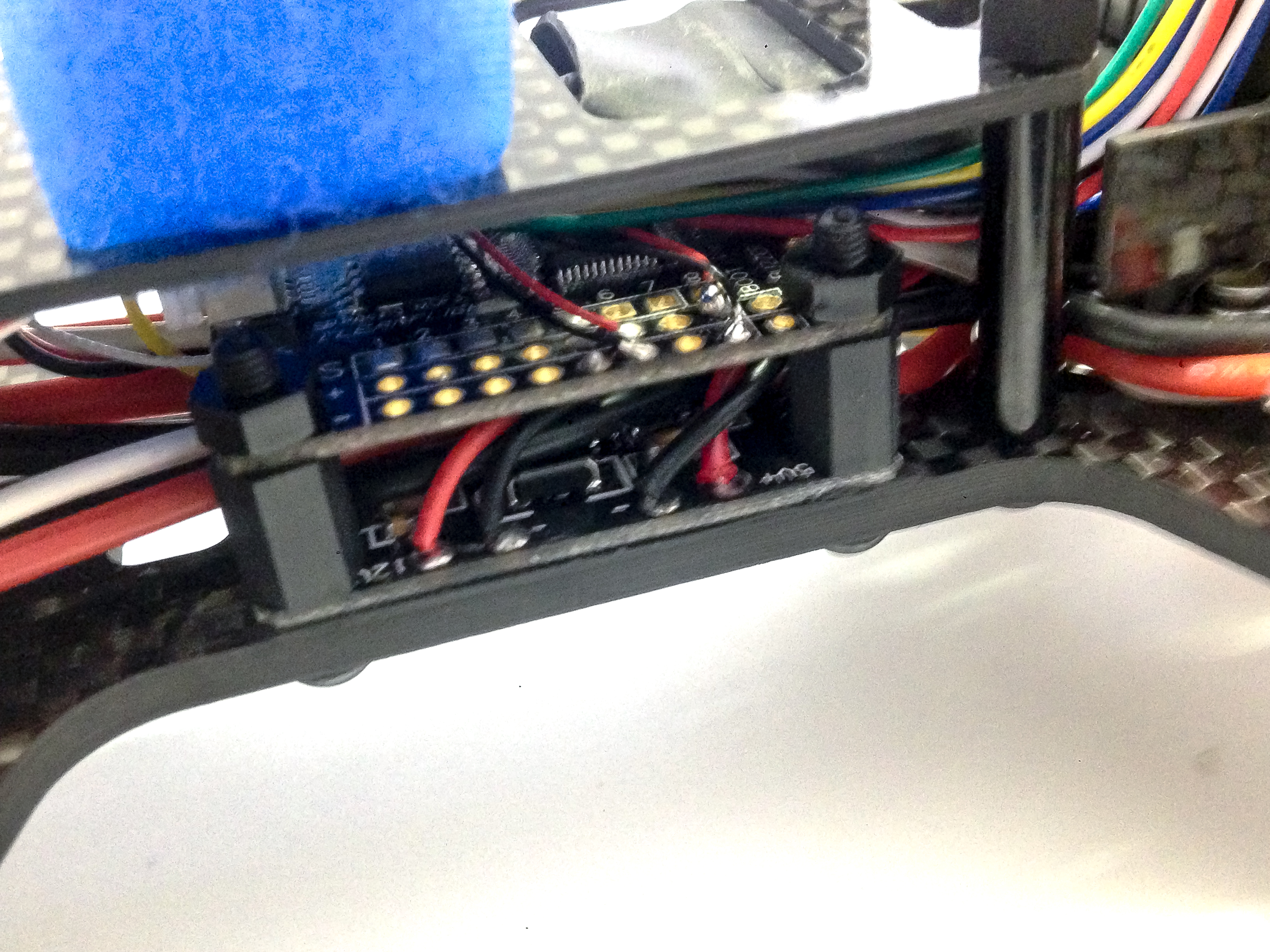 The Ideafly Grasshopper uses a 5.8G 200mw transmitter with 40channels, that's again what is most commonly used in drone racing. You will need to buy Googles or a screen with a receiver separately as they do not come in this package.
There are also 3 addressable LEDs in the back which you can have flashing in all kind of colors and modes through the Cleanflight Configurator.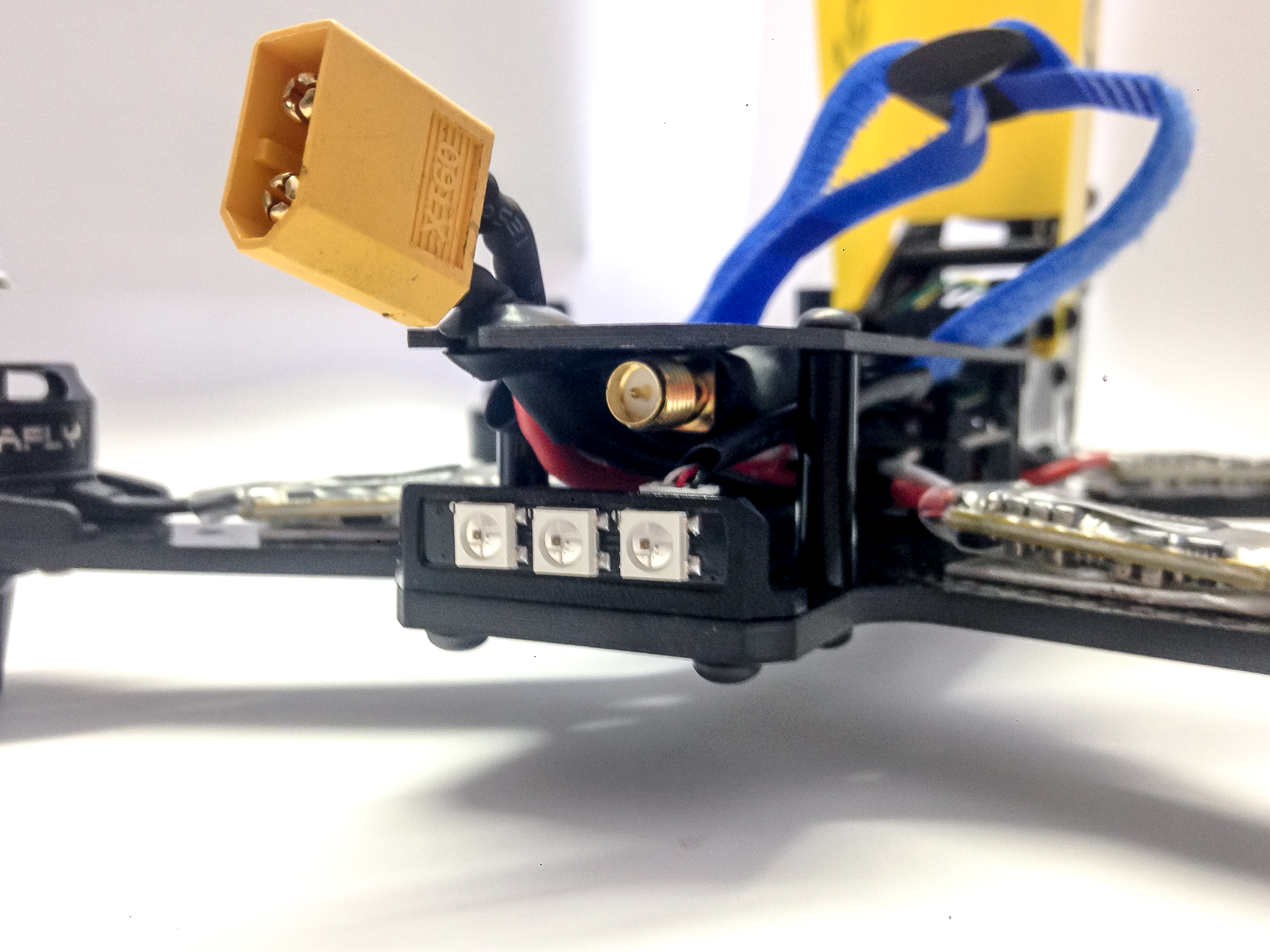 Under the yellow canopy you will find the battery compartment with a fancy strap to hold it. In the package they included some Velcro stickers you can add to the frame and battery to hold it in place even better.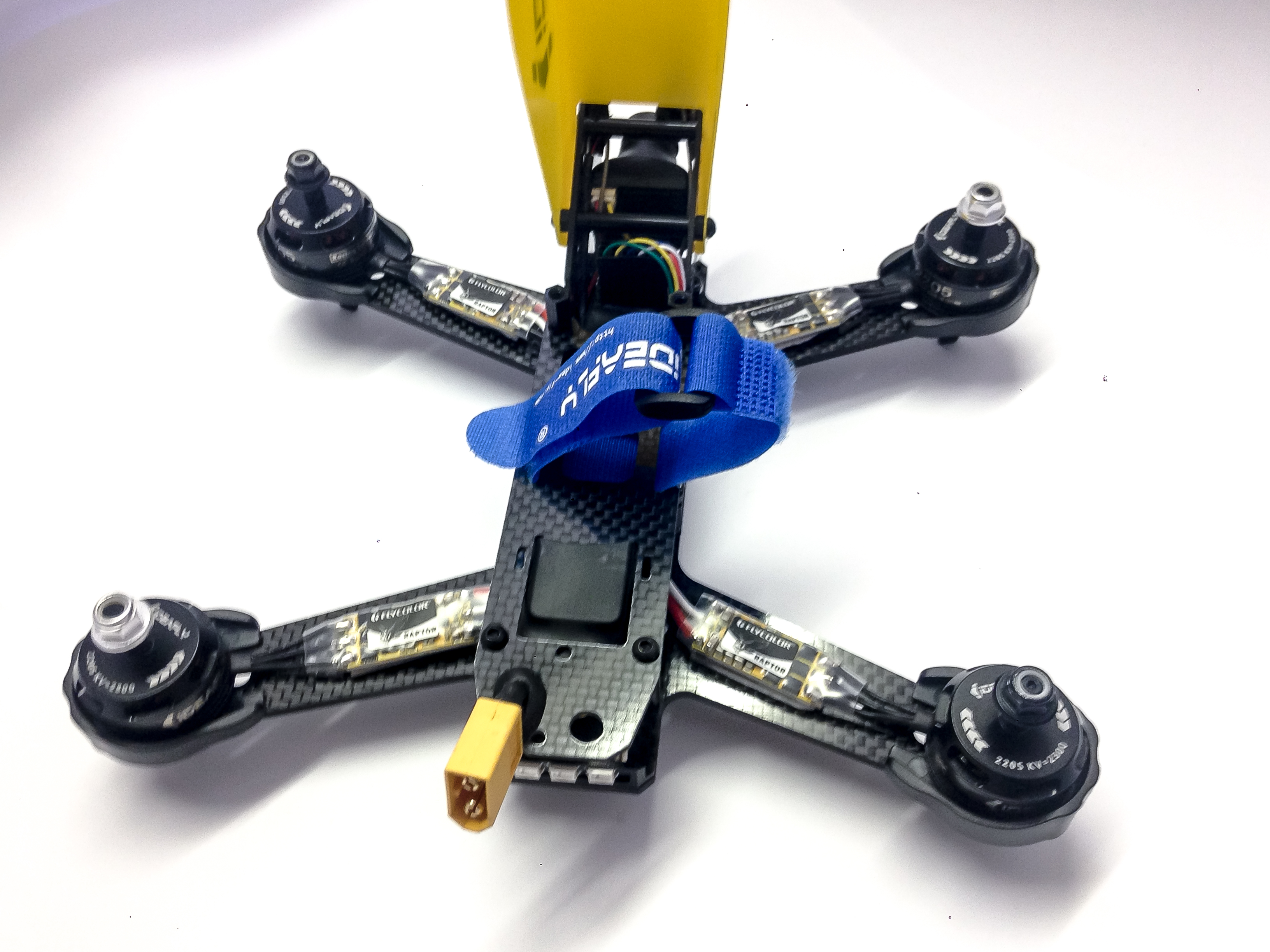 The 700TVL camera is well hidden in the frame and will keep it from breaking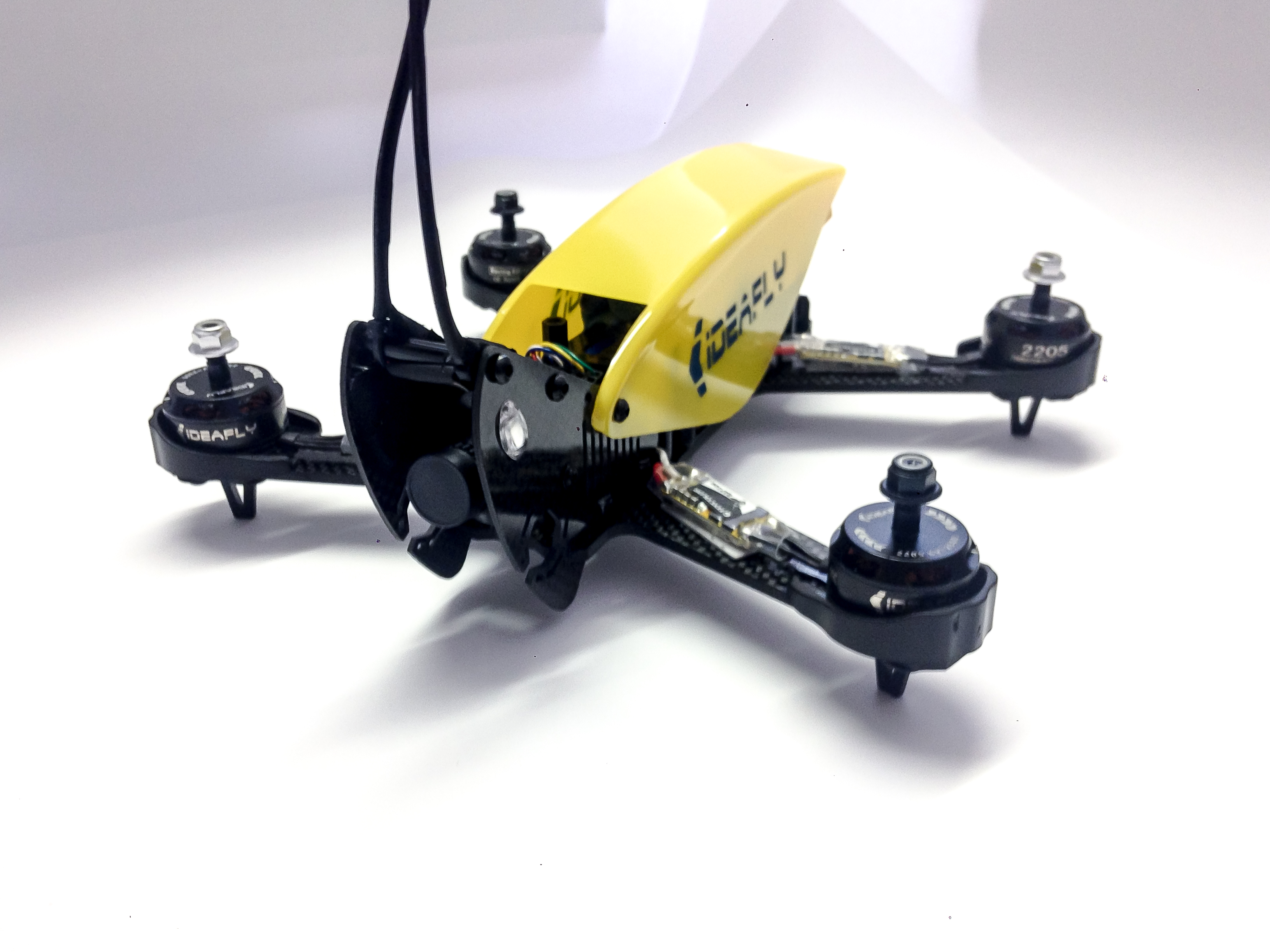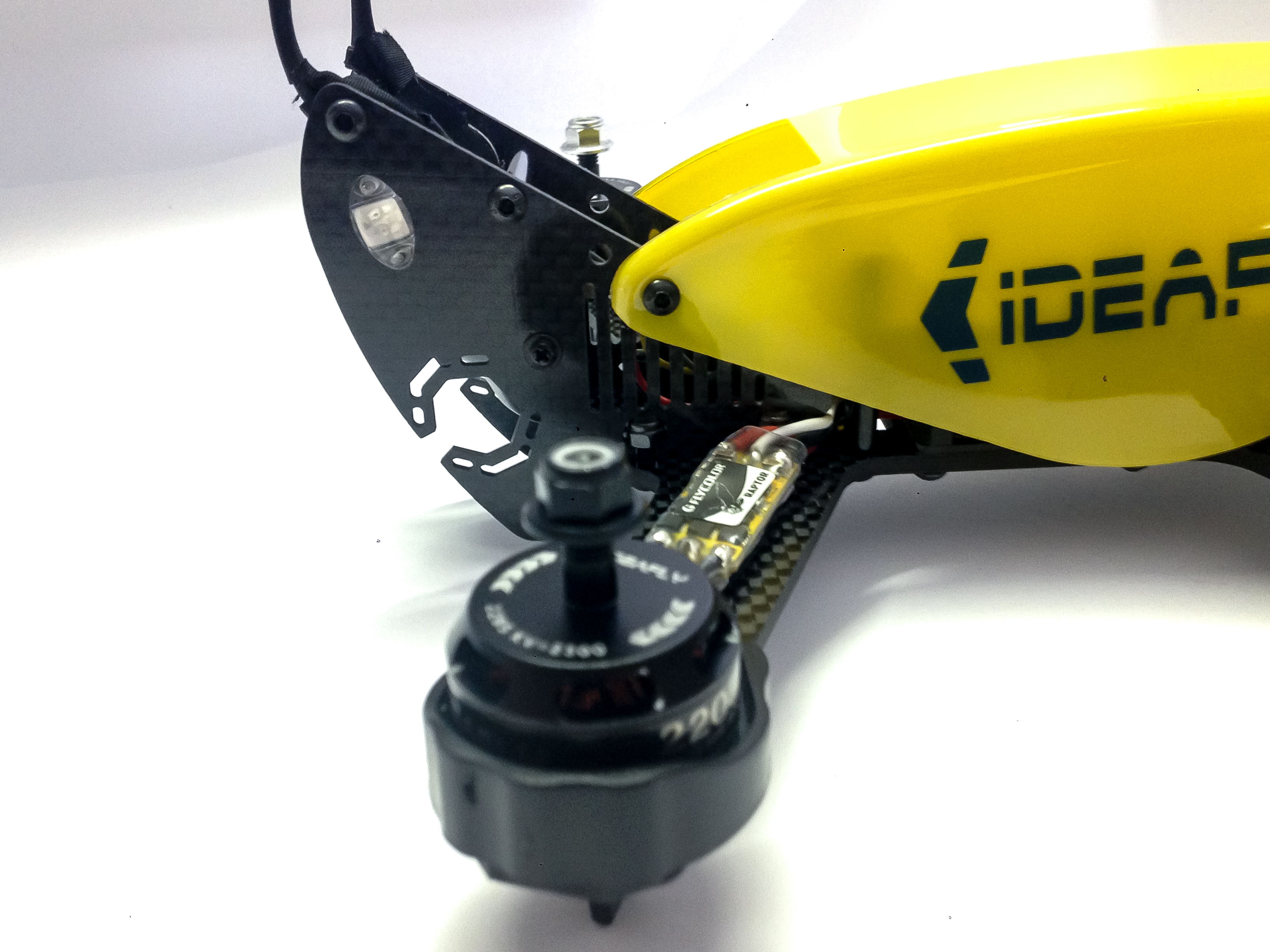 It comes already binded with a Ideafly Transmitter. It is all a beginner needs. Although it is not a FrSky Taranis (200$), the Ideafly Transmitter very good starting point for any beginner pilot. Other then being on PWM (old protocol compared to CPPM or S-bus), I can't really complain.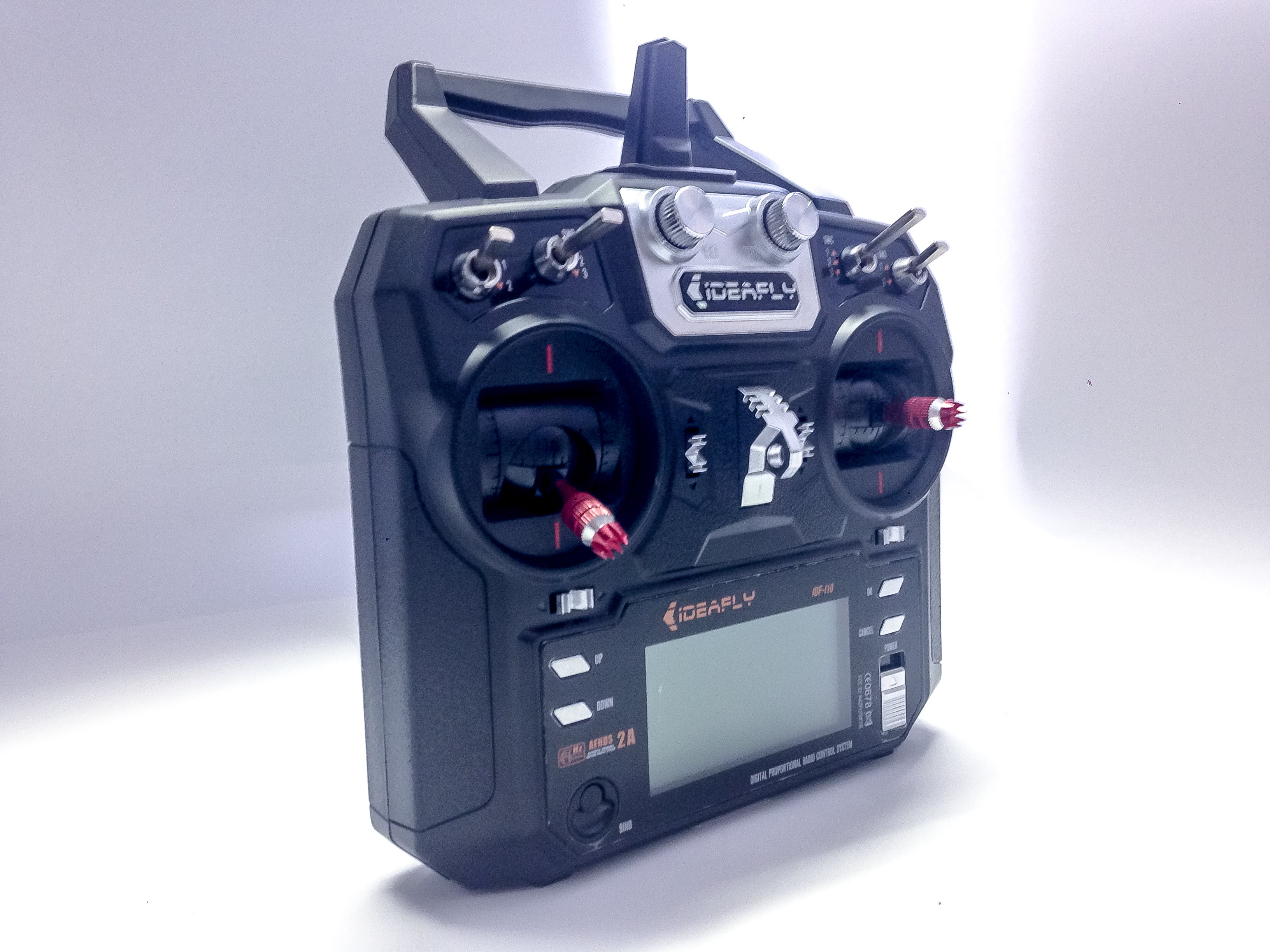 You'll need to provide your own AA batteries, 4 of them.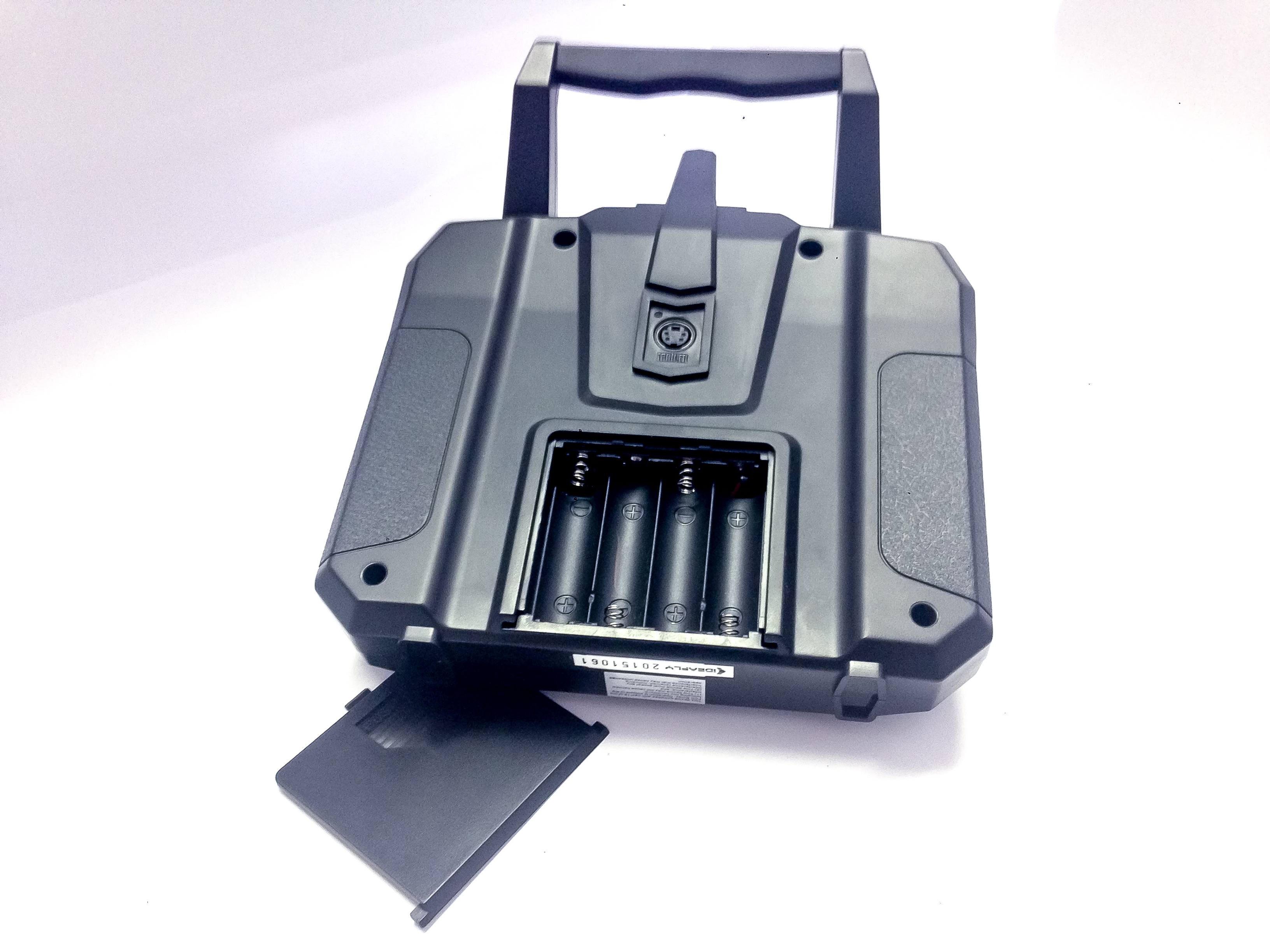 What else is in the Ideafly Grasshopper box?
well, a BOX 🙂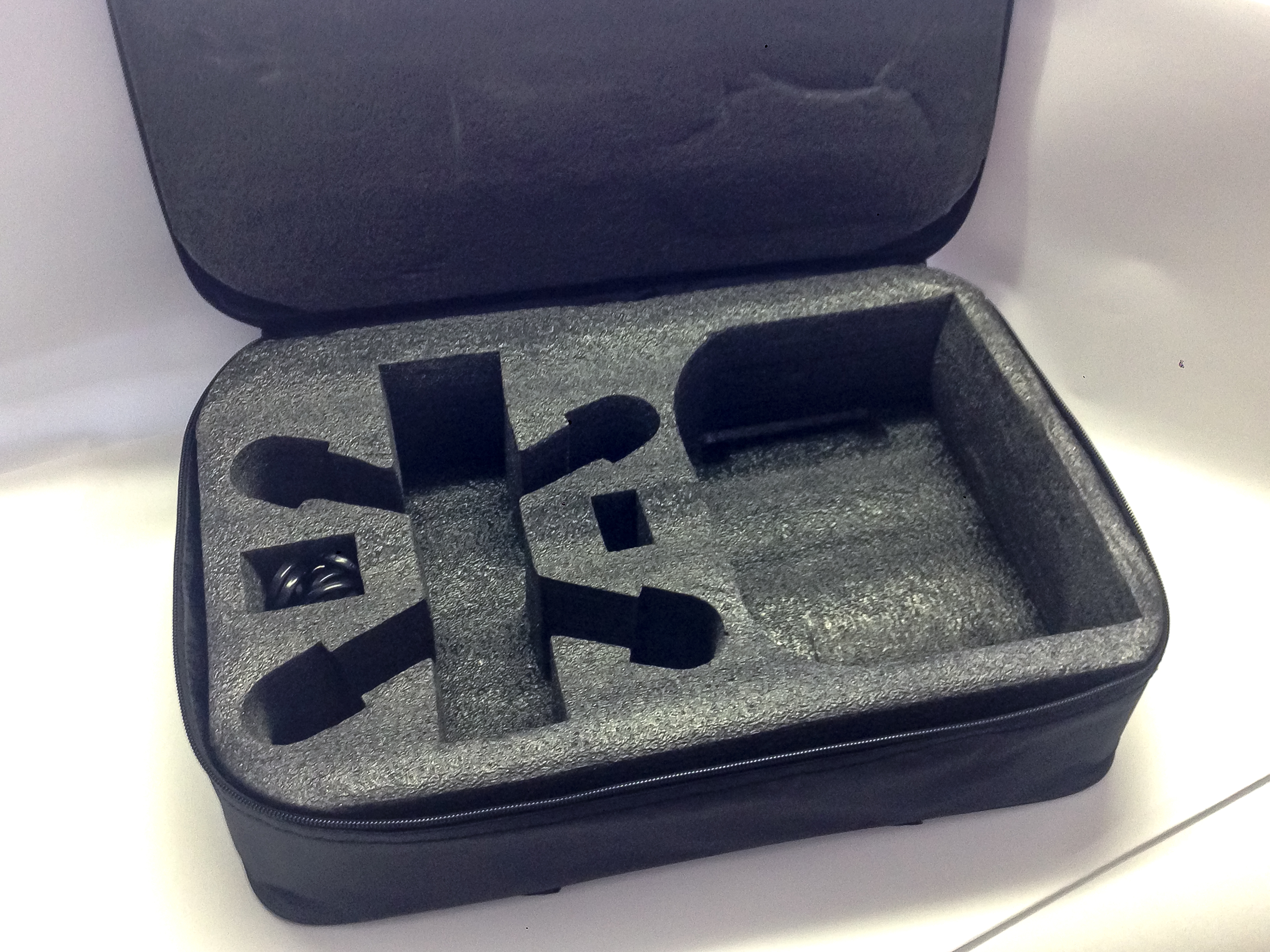 2 sets of props
A charger and a 4S 1300mah 45C lipo battery (not in picture)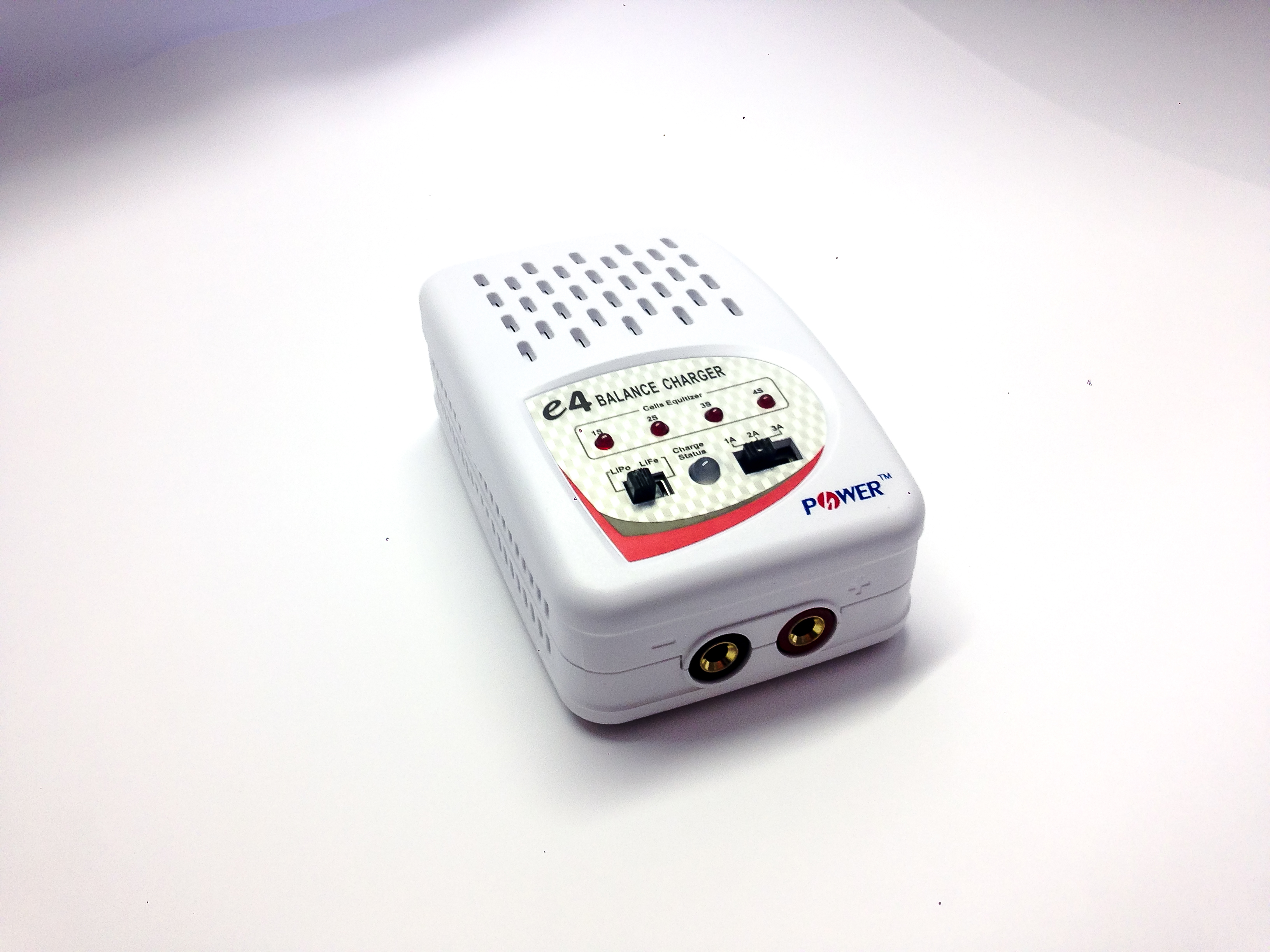 And a bag with Antenna, some Velcro stickers, Zipties and a CD.