ReadyEdi from multirotor4fly is now selling his own new miniquad batteries made especially to suit our racing needs. Those 4S 70C batteries are a blast! They come in 1500mah and 1300mah and are THE best batteries I have ever flown!
The fact is that when I fly with two of my friend which own a very similar build to mine their battery buzzer beeps 4-5 laps before mine!
These batteries come in 1500mah and 1300mah (I'm sure if there's a demand for any other amperage Edi will be happy to manufacture them!) and are rated 70C.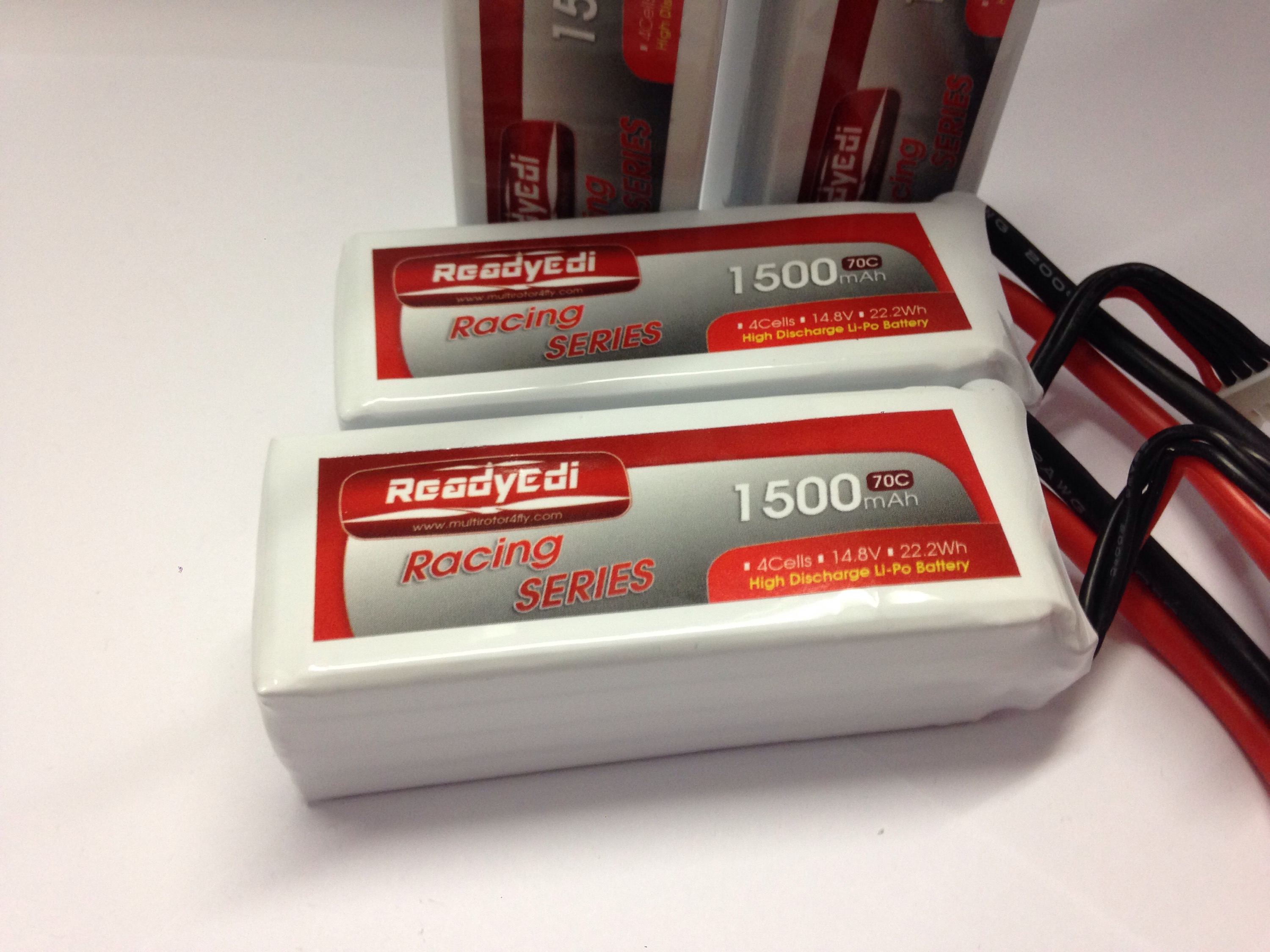 I've bee using those miniquad batteries for the past 2 months, and each battery went through at least 60 cycles. They all flew in an LRC Race 5″ with Cobra 2204-2300 and RG20, and on a modified puffin 210 with Cobra 2204-2300 and DYS XM20A. Both with the DAL 5045BN V2 from Surveilzone.
They are very powerful and give me more time flying no matter how much punching I throw at them. Even towards the end of the pack they don't sag, and keep my 3.6v buzzer silent!


They all started with an average Internal Resistance (IR) of 7-8ohm and today are at 9-10ohm (8x 1500mah packs). As a reference I used a Tatu 4s 1800mah 45C that started with an average 7-8ohm IR and are at 10-11ohm IR today.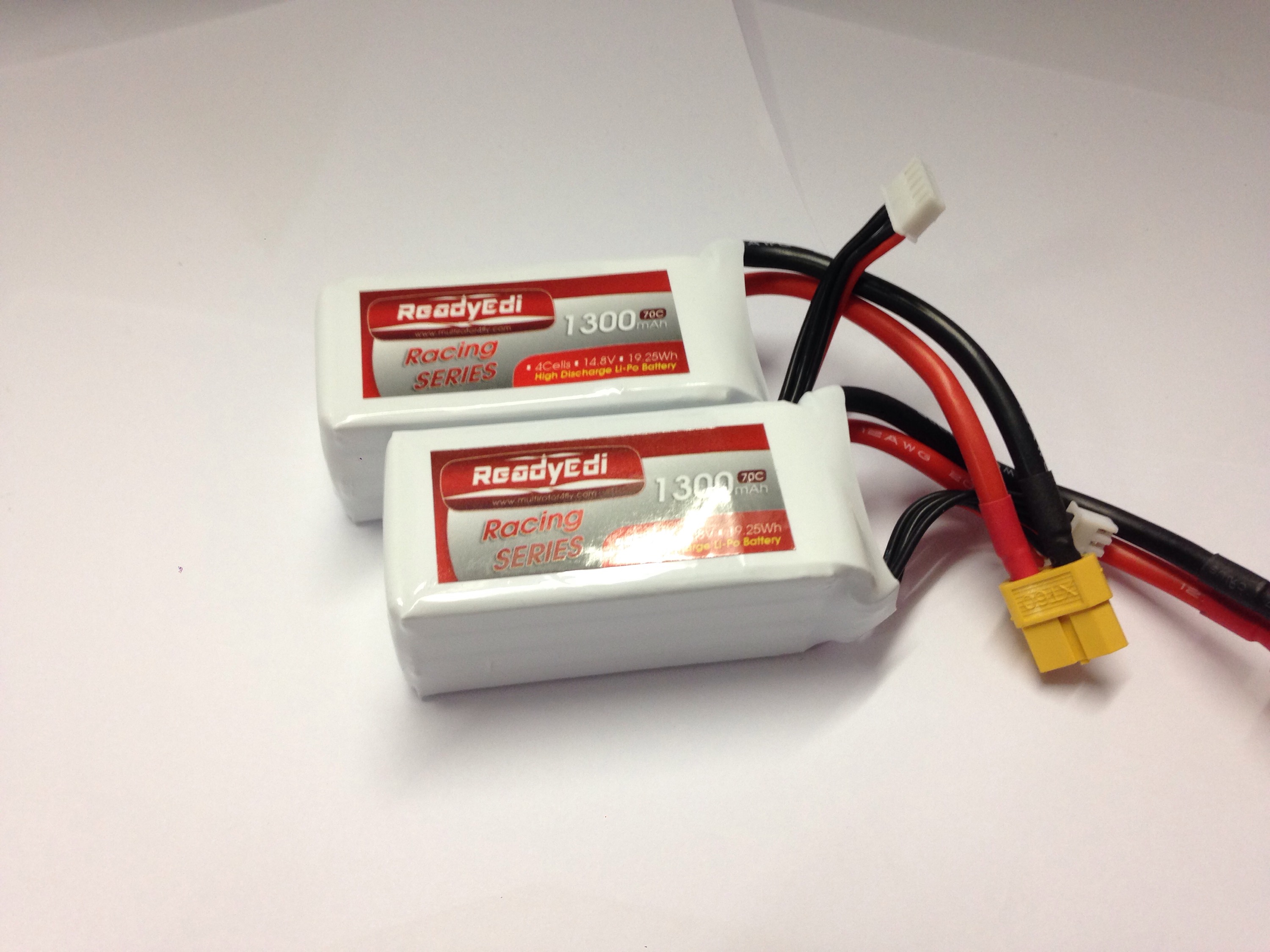 The batteries come with a 12AWG cable and XT60 and 22AWG cell balancing cables and a JST connector.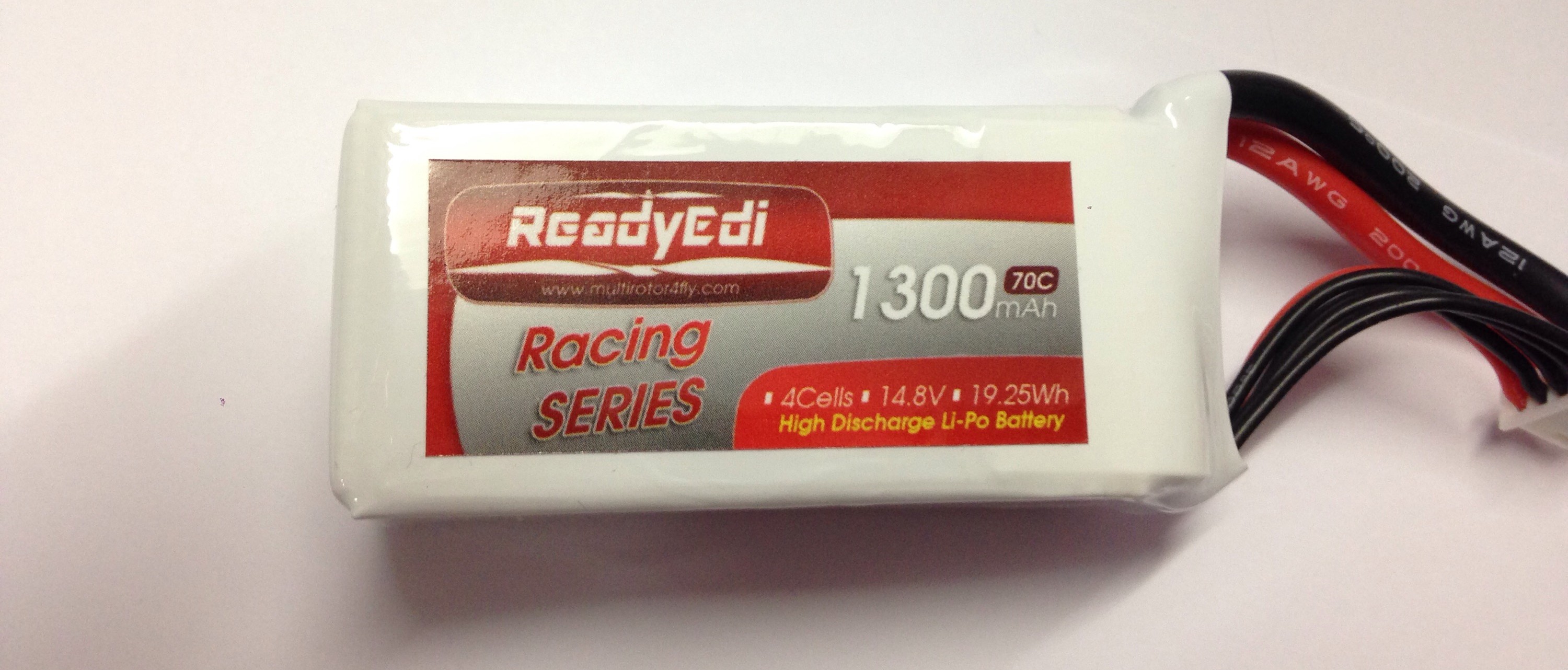 Although they should be charged at 1C, I've been charging them at 2C (3000mah for 1500mah and etc) since the beginning. They have not lost their form or get "fat" or puff.
Get your own set of batteries on http://multirotor4fly.com
If you have any further question feel free to leave a comment or hit me on facebook. Looking forward for seeing you on the field, with your new batteries!
Disclaimer: Edi was kind to give me, for free, some of the battery packs and a discount for the others for testing and reviewing. Thanks Edi!